Welcome to Alaska Sheet Metal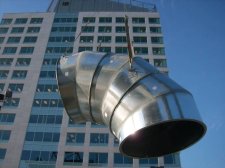 Alaska Sheet Metal, a company of The Superior Group, Inc. is a registered Mechanical Contractor with the State of Alaska and has been in business since 1988. We are a union contractor licensed with the Municipality of Anchorage. When meeting the HVAC needs of our clients, we have designed, manufactured, and installed a wide variety of custom projects.
Alaska Sheet Metal is a member of the Sheet Metal and Air Conditioning Contractors National Association (SMACNA). Our work force is trained and provided by the Sheet Metal Workers International Association (SMWIA) Local #23. We actively participate in the Alaska Mechanical Contractors Association (AMCA) to address common concerns in our industry.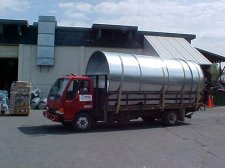 Having the good fortune to grow with Alaska's needs in the construction industry, we have enjoyed the opportunity to work with a wide variety of major clients, including: the State of Alaska, City of Anchorage, the Army Corp of Engineers, and Alaska Native Organizations.
The type of projects we have been involved with varies, as does our shop and its capabilities. From military, judicial, educational, research, and medical facilities throughout the state, we have been a part of helping Alaska grow. Please feel free to contact us. We look forward to the opportunity of working with you!
Alaska Sheet Metal offers a state of the art shop with the equipment and expertise to provide all of your custom fabrication needs. From small precision parts to large HVAC installations, we have the staff, facility, and tooling to take any job and make sure that it is delivered on time and defect-free.
We have the expertise to design, fabricate, and install customized stainless steel and copper kitchens for residential and commercial kitchens. Alaska Sheet Metal can fabricate it all- stainless steel sinks, countertops and islands, stainless steel back splashed and cabinets as well as other architectural elements of your home.