Projects of Superior Plumbing & Heating
AHFC D/B Heat System Replacement
Anchorage, Alaska
---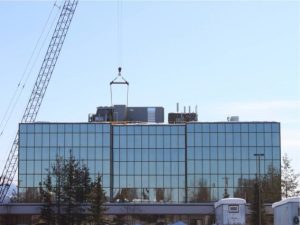 The AHFC – D/B Solution to Replace Heating System was a fast track design/build project that required Superior Plumbing & Heating to completely upgrade the building's heating and ventilation systems in 4 months. This 75,000 sq. ft. building was fully occupied and required extensive coordination of the construction in order to minimize disruption to occupants. Major activities included supply and installation of new air handling unit, new fan powered terminal devices, new ductwork, new basement boiler system, new DDC controls, and upgraded electrical systems. Changeover of the roof mounted ventilation unit had to be accomplished over a winter weekend to provide continuous heated air supply to the building occupants.
Juneau Statewide Library Archives & Museum
Juneau, Alaska
---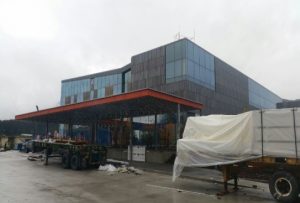 The State Library, Archives, and Museum Project (SLAM) in Juneau, Alaska is a 3.5 year project to construct a state of the art facility housing the artifacts and collections from throughout the State of Alaska. The project is divided into three construction phases; the museum phase is the final construction phase and is scheduled to open first, in February, 2016. This project presented some unique challenges for the construction team, including a full commissioning of just the Vault Spaces which store the priceless artifacts. The construction required a great deal of coordination among the subcontractors to allow early commissioning of these areas. The degree of coordination required from these subcontractors was greatly enhanced by the use of the 3D BIM system, and the SLAM project has nearly 100% participation by the 12 major subcontractors. Superior Plumbing & Heating, as the prime mechanical contractor on the SLAM Project, is the 3D lead and responsible for all MEP coordination using 3D modeling. The amount of information made available each week by the review of the 3D model is a significant factor in scheduling and coordinating work throughout the building. The SLAM 3D model is used in the field by Superior Plumbing's foremen and superintendents on their iPads, and in the office by Project Managers on their computers. The ability to see potential clashes and design mistakes allows such problems to be resolved before rework becomes necessary. 3D modeling, on a project as complex as SLAM, permits multiple areas with complicated design requirements to be built simultaneously and with a high degree of field coordination. It is a powerful and dynamic tool in construction management, and Superior Plumbing has used Building Information Modeling to help deliver successful projects to the owners and end users.
ML&P Plant 2 Expansion
Anchorage, Alaska
---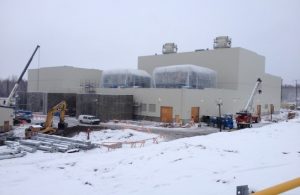 The ML&P George M. Sullivan Plant 2A Power Plant will be one of the world's most energy efficient at the time of its completion. The co-location of the new plant alongside the city's water supply will allow the plant to achieve close to 70% efficiencies with the added benefit of heating the city water supply thru the winter months. Through the initial planning and design phases of the project Superior Plumbing & Heating preconstruction and estimating services were involved early and often to assist with budget and design elements. This project involved multiple phases requiring close coordination and sequencing.
Goose Creek Correctional Center
Wasilla, Alaska
---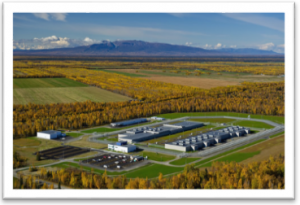 Goose Creek is a 435,000 SF medium security prison built under a design/build contract. The facility is fully self-contained and includes central plant, inside and outside administration buildings, athletic and recreation facilities, warehouse, vehicle maintenance, kitchen, and dining, education, industry area, laundry facility, medical facility, visiting areas and general housing along with Special Management Unit and Segregated Housing. This facility has the capacity to house 1536 inmates. Unique security measures for ductwork and all exposed piping increased the challenges of the systems. The facility also includes self-contained systems for back up fuel systems, electrical generation and all supporting infrastructure. High level control systems are typical for detention facilities and the requirements of the control of mechanical systems are extraordinary.

Anchorage Sport Fish Hatchery
Anchorage, Alaska
---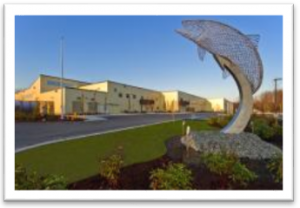 The William Jack Hernandez Sport Fish Hatchery is the largest enclosed fish hatchery in North America and the largest HDPE piping project in Alaska. Superior Plumbing and Heating built the mechanical systems for the 135,000-SF facility that showcases a state-of-the-art aquaculture system for rearing fish populations for Alaska waters. The facility includes egg incubation through every growth stage to the 38 26-foot diameter production floor tanks that together provide capacity for rearing up to 12 million fish annually. The hatchery sets the highest standard for quality, advanced technology, sustainability, and is available for tours to the public. Don't miss it!

JL Tower
Anchorage, Alaska
---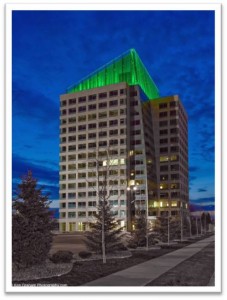 RIM Architects, Davis Constructors and Superior Plumbing & Heating partnered together to construct this fourteen story building. It is situated on approximately seven acres with 280,000 gross square feet, dedicated to a large lobby with cafe, conference facilities and a health club, for tenants. The structure is located in Centerpoint Subdivision, near the Arctic Slope Regional Corporation, building.
The exterior wall system consists of an aluminum curtain wall and stone panels. The glass curtain wall wraps around the facade of stone panels with punched windows on all four sides of the building. The building frame is structural steel with a composite concrete floor system and sprayed cementitious fireproofing. There is snowmelt in the sidewalks surrounding the building as an additional safety feature for tenants and visitors, alike.
It has attractive landscaping plan that includes a bike path connecting to the city's bike-path system.
Superior was responsible for the plumbing, heating, cooling and fire sprinkler systems for the core structure and 100% of the tenant improvements.

Linny Pacillo Parking (Atwood)
Anchorage, Alaska
---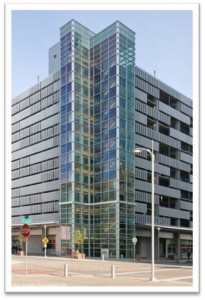 The Linny Pacillo Parking Garage is a 9-tier, long-span, post tensioned, thin slab, parking structure, above retail space. The gross floor area is 368,830 SF, with 12,713 SF dedicated to the first floor retail space.
Superior's scope of work included the HVAC systems that serve the tenant spaces and 10 story elevator lobby, snowmelt for the perimeter sidewalks and vehicle ramps and fire protection systems. The HVAC system consists of a central air handling unit that will serve a future VAV system in the tenant spaces. The heating system consists of a natural gas fired boiler with circulating pumps to serve terminal units installed in tenant spaces. The snowmelt system is also served by a natural gas fired boiler. The heating system and the snowmelt system are glycol based and the snowmelt boiler is piped so that in the event of a failure on the heating boiler the snowmelt boiler can take over as the primary heating boiler. The HVAC and heating systems are managed by a central DDC system. The fire protection system in the elevator lobbies and tenant areas are wet systems served by a fire pump located on the first floor. The unheated stairwells and parking decks are served by dry standpipe systems.

Providence Alaska Medical Center Mob 2
Anchorage, Alaska
---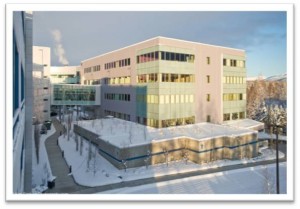 Superior was awarded contract to install mechanical systems for ongoing expansion of the Medical Facilities and Office Building at the Providence campus in Anchorage. MOB2 is a component of the Creekside Campus Expansion at Providence Alaska Medical Center and a follow-on contract to MOB1 that was completed in early 2007. The core and shell of the building was designed and constructed to support typical doctor's offices. The considerations included higher density of plumbing fixtures as well as requirements for greater control of the HVAC systems than would normally be found in Class A office space. Approximately half of the total square footage of MOB2 is dedicated to a Cancer Treatment Center that required the full range of medical gases along with specialty cooling equipment and other design elements to support radiation equipment contained in concrete vaults. Other specialty mechanical items include dedicated exhaust for Class I hoods to support chemo therapy activities along with a high level of finish within the space that includes custom baseboard enclosures, specialty grills & diffusers and specialty sprinkler heads. The MOB2 structure makes up approximately 80,000 SF of medical services facility.

FTR 195-197 Battalion Complex
Ft. Richardson AFB, Alaska
---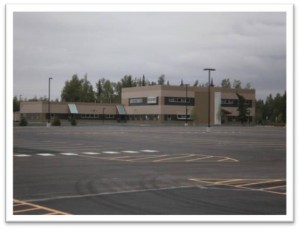 Superior Plumbing and Heating's scope included all mechanical work to construct the Battalion Complex located at Fort Richardson, Alaska. The $18 million project consisted of four buildings.
The complex includes a single story 57,000SF Warehouse and Administrative Building, a 2-story 20,000SF office building, and two equipment maintenance facilities, a 2-story 35,000SF building and a single story 14,000SF facility.
The mechanical systems consist of gas fired hydronic boilers, constant volume air handlers in the warehouse and a variable air volume system with mechanical cooling with both hydronic reheat and hydronic baseboard in the office spaces. A dedicated mechanical cooling unit serves the communication room. Plumbing systems consist of a gas fired domestic water heater, a central shower room and men's and women's restrooms.
Specialty systems included an oil water separator, compressed air system, dedicated vehicle exhaust systems and a central pneumatic driven motor oil, grease, gear oil, anti freeze, transmission fluid distribution system. Plumbing systems consist of a gas fired domestic water heater, trench drains, emergency eye wash and showers, a central shower room and men's and women's restrooms.
Wake Island Power Generation Facility
Wake Island, Alaska
---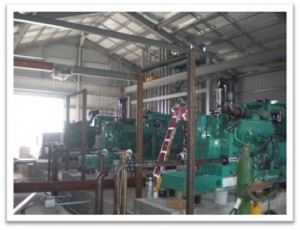 Wake Island is located near the Bikini Atoll that is a possession of the United States under the control of the Department of the Interior. It is a U.S. Army launch support facility operated under a caretaker permit from the U.S. Air force and administered by the U.S. Army Strategic and Missile Defense Command and one of four hydro-acoustic stations that monitor the Pacific Ocean.
Superior Plumbing & Heating in conjunction with Support Services of Alaska designed and installed new cooling systems, fuel oil systems and exhaust systems for two, 700 kW Cummins, generators with a layout pre-designed to add a third generator, if necessary. The Wake Island project was a logistically challenging project requiring significant pre-planning and coordination. Flights in and out of the island occur once every two weeks and barge service is limited to twice a year. Island access is strictly controlled by the U.S. military, thus critical planning to ensure all requirements were shipped the first time was a necessity for success. Superior Plumbing and Heating pre-fabricated the generator cooling and fuel piping in their fabrication shop and shipped to Wake to complete the assembly.

Anchorage Museum Expansion
Anchorage, Alaska
---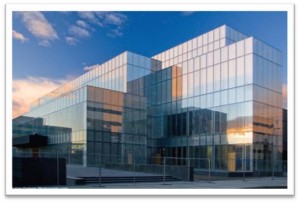 Superior Plumbing & Heating partnered with general contractor to expand The Anchorage Museum by approximately 80,000 square feet. The structure was approximately 85,287 prior to the new addition and has been increased to 142,238 SF. Included in this is the Imaginarium Discovery Center, which is a 9,000 square foot center that will have over 70 exhibits presented in six unique areas. Superior was initially responsible for oversight and construction to update and add to the Fire Sprinkler system, a brand new kitchen, plumbing and heating amenities for two additional floors with meeting facilities, and snowmelt sidewalks. Subsequently, Superior has been contracted to help with the construction of a 530 square-foot planetarium, adding a mechanical room and new deluge fire sprinkler system, and; re-creating space in the pre-existing structure for the new 9,000-square-foot Imaginarium Discovery Center, a hands-on science education facility.

Mat-Su Regional Hospital
Wasilla, Alaska
---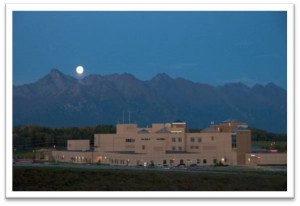 Teamwork and coordination were the keys to focusing seventy five mechanical tradesmen to complete all the necessary equipment and piping for the mechanical systems for the new 215,000 SF hospital. All this was accomplished in a time frame shorter than anyone anticipated from late summer of 2004 until substantially complete before Christmas 2005. The mechanical systems for the Mat-Su Regional Medical Center and hospitals in general are the most complicated. The systems provided for the Mat-Su RMC include acid resistant waste and vent piping systems, domestic water piping system, medical gas piping system, steam and condensate piping for sterilization and humidification, special use plumbing fixtures, full service kitchen and cafeteria, fuel oil and natural gas piping systems, heating and cooling piping systems, 38500 SF of snow melt in several systems, two 600 BHP steam boilers with related appurtenances, two 500 ton air cooled chillers, thirteen air handling units, one make up air unit and 32 exhaust fans, variable and constant volume air handling systems, and a direct digital temperature control system.